Catering for children from ages 3 months to 5 years
Mother Goose Nurseries have been providing childcare since 1989. Choosing the right nursery for your child is a difficult decision for any parent to make. Mother Goose Nurseries recognise the importance of parents/carers feeling secure in the knowledge that their children are in safe and caring hands.
Partnership with parents
We believe that working in partnership with parents/carers is essential, to ensure that each child's individual needs are recognized and met.
To make sure your child's developmental needs are regularly assessed and planned for, and to help them form secure emotional attachments with staff, we operate a key person system.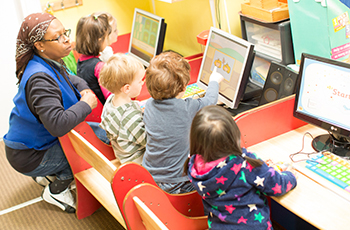 Supporting your child
The nurseries strongly value equality and diversity, recognising that all children are unique. Staff ensure that all children are valued and actively encouraged to contribute to the nursery environment. Children are individually supported to develop skills at their own pace, in a positive and enjoyable environment.
At Mother Goose we try to make the environment as friendly and stimulating as possible, to encourage each child's personal, social and emotional development. We always consider what it is like for a child at Mother Goose, and their views are taken into account.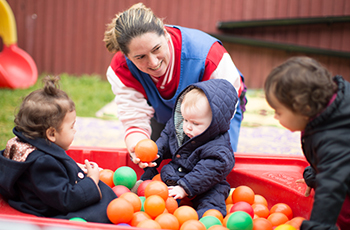 Staffing
Our staff are suitably qualified and experienced in caring for children. In addition, they regularly attend training courses to ensure that they are up to date with childcare practice and to develop their skills on an ongoing basis.